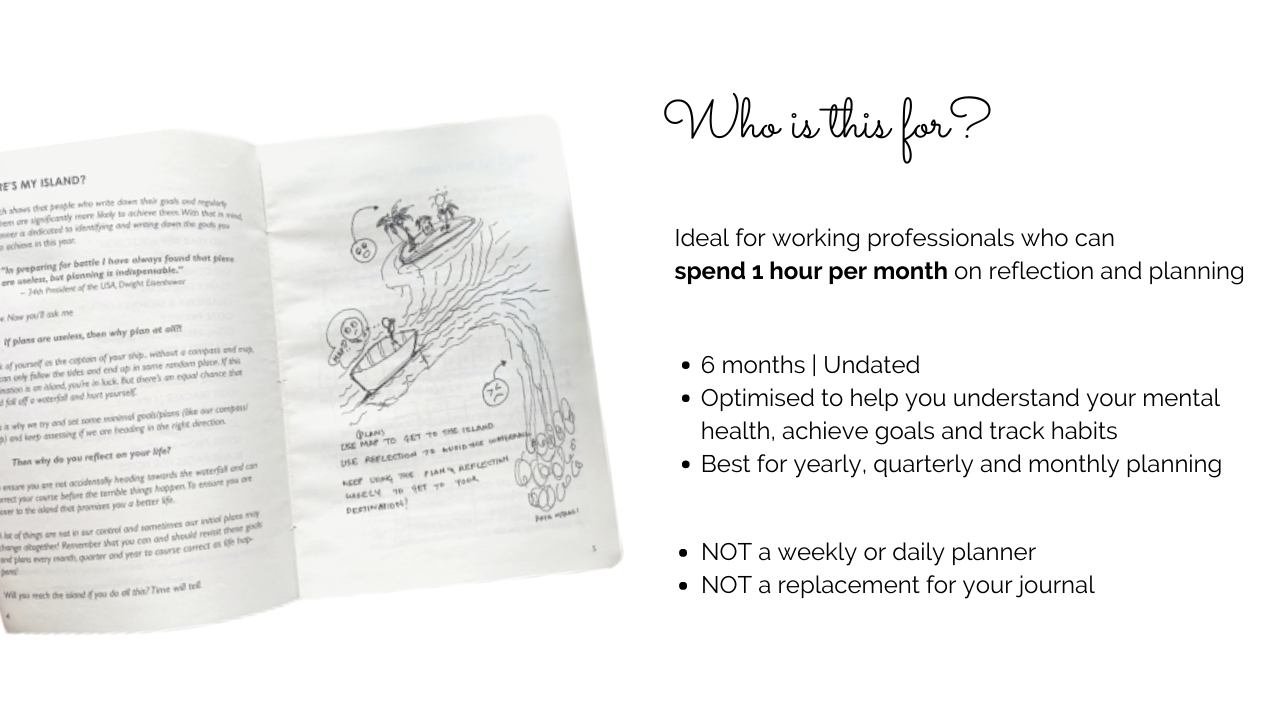 What does the Mirror help you do?
The Mirror helps you do the following and eventually see yourself more clearly
How and Why was the Mirror made?
I personally love journaling a lot. I've always relied on writing as a way to obtain better clarity of thought. I've journaled for 6+ years now and writing has never failed me...
Get more guidance around using this planner
Want to learn more about how to use this planner effectively? Read more to learn how to make the most of the planner!