Honours
I've been fortunate enough to be recognised for my work. Thanks to all organisations that appreciated my good work and awarded me with exposure!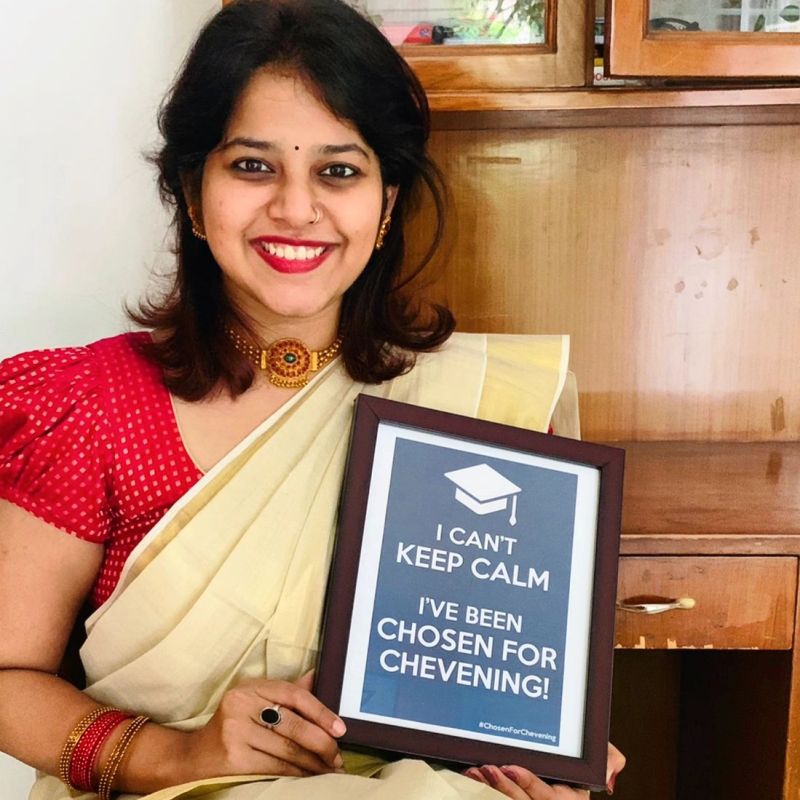 Chevening Scholar
Chevening is the UK government's international awards programme aimed at developing global leaders. The Chevening scholarship administered by the Foreign, Commonwealth and Development Office of the United Kingdom is awarded to 2% of applicants out of the 63,000 applicants each year to fully fund a one year Master's program in the UK. I'm one of the 44 scholars who have been #chosenforchevening in 2021 and I will be pursuing my Masters in Social Innovation and Entrepreneurship at LSE (Ranked second in the world for social sciences and management).
[Women in Tech] We need families and workplaces to proactively give women opportunities to learn and thrive: Arya Murali of WITI
Interview in YourStory
Featured in an interview with YourStory where I talk about my views on gender equity, women in tech empowerment and how we can drive change.
TEDx Talk
On crowdfunding for an 8000km long train journey across India to explore social entrepreneurship.
Google I/O
Selected by Google to attend Google I/O 2016 on a full sponsorship. The award was to honour my contribution to the women in tech community.
WeTech Qualcomm




Global Scholar
One among the 18 girls from India selected by Qualcomm and the Institute of International Education for their Global scholarship. Received 5000 USD and a 6 month mentorship.
Grace Hopper              Student Scholar
One among the 200 female engineering students from Asia to be awarded the Grace Hopper Student Scholarship to attend the GHCI Conference. (Largest women in tech conference in India)
Jagriti Yatri
One of the 450 youngsters from across the world to be selected to attend Jagriti Yatra - An exposure trip to understand social enterprise in India.