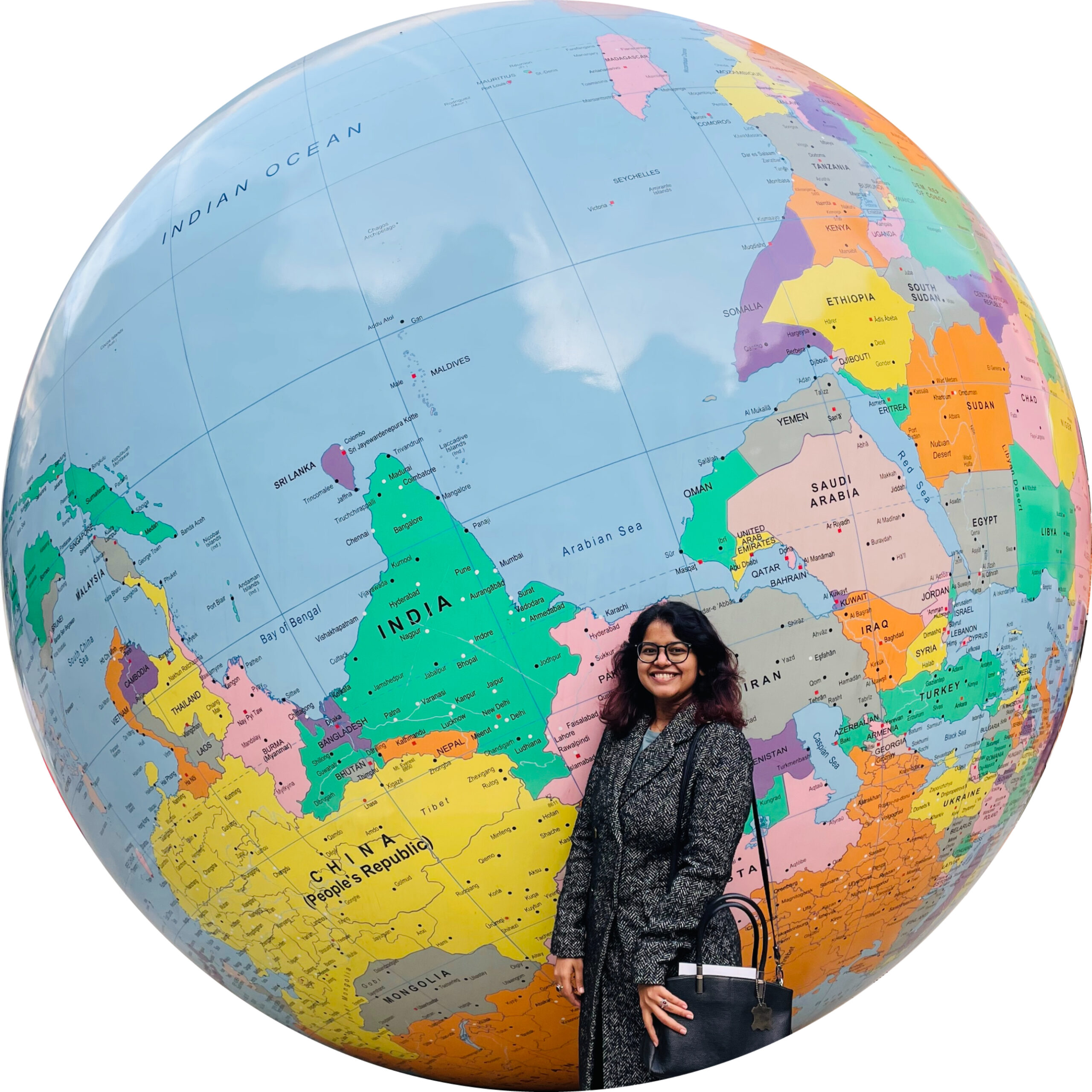 Hey, I'm Arya!
I'm passionate about creating social impact through my work and care about a variety of causes including financial inclusion, gender equality, inclusion, youth development and education. Over the last decade, I've contributed to these causes through my work and volunteering projects. You can find some of them here.
Aside from work, I write about my feelings, experiences and learning extensively because I believe that these have the potential of connecting with or helping someone somewhere out there. You can read some of my blogs here.
When I'm not working or writing, I'm brewing my 'n'th cup of tea for the day, listening to music on a long walk or reading non-fiction.
I hope this space helps you learn a bit more about me and my work.
Happy browsing!
Now
Social Performance Management and Impact Measurement at Gojo.co
Previous
MSc in Social Innovation and Entrepreneurship student at London School of Economics

Chevening Scholar

Vice President, India - WITI

Partnerships - Almabase

Patron - Rethink

Community lead, Google Women Techmakers. Cochin

GHCI Student Scholar

WeTech Qualcomm Global Scholar

Jagriti Yatri

TEDx Speaker
Featured Blogs
Top blogs from my writing collection
Own your Accomplishments
Know that it is absolutely okay to own your accomplishments. You have worked hard to accomplish something and you must take credit for your work. 
Do we still need women-focussed initiatives?
Writing this in light of the countless questions I have received from young men and women alike who ask me why there are so many women in tech scholarships and opportunities and if we still need them.
Evolution of my personal website
You don't have to be a web developer to own a website. Reminiscing the various pitstops in my website-building journey.